Join Us During Manatee Season Nov-March
Leap Year Sale 29% Off Select Tours -Discount Code- LEAP29
Manatee Swim- Self Drive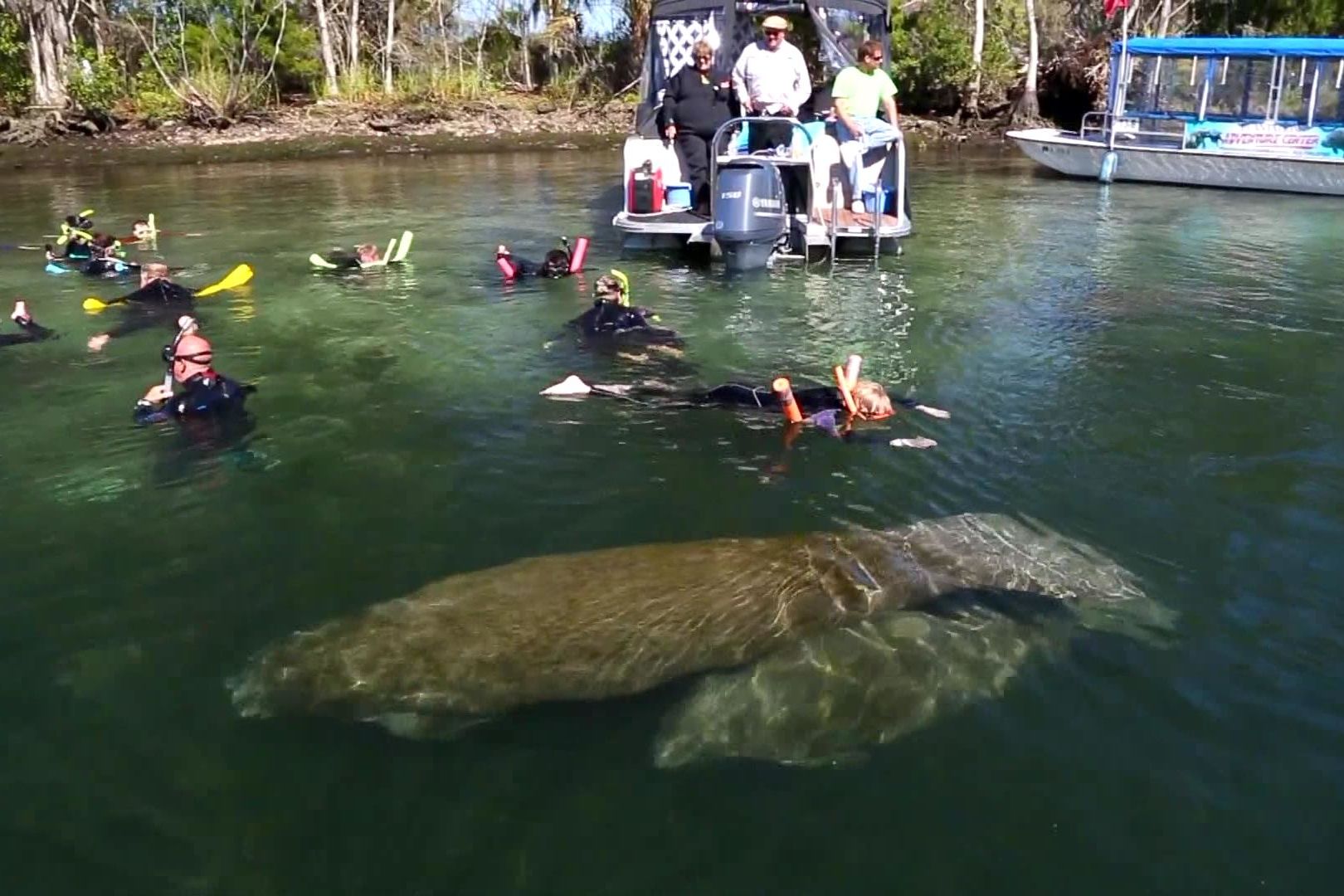 TOUR DESCRIPTION
A perfect opportunity to escape from the theme parks and see what Florida is really all about! Snorkel in Crystal River!
Meet at Manatee Tour and Dive located near the picturesque Crystal River – home to the endangered "gentle giant of the sea," the Florida manatee. If you're lucky, you'll interact with these beautiful creatures. At the very least, the excursion provides stunning, peaceful views of the natural Florida surroundings.
The perfect tour to sit back, relax and enjoy the natural surroundings of Crystal River. You will also learn more about this southern state's wildlife from the knowledgeable boat Captain. It's a perfect day out for the entire family.
Boat Cruise on Crystal River
Snorkel and Mask
Transportation
Wet Suits
MORE INFORMATION
Manatee Swim-Self Drive-Crystal River,FL
What's Included:
Boat Cruise with Manatee Swim
2 Hr long Guided Pontoon boat ride on Crystal River
Snorkel/ Swimming time in Crystal River (mask and snorkel provided)
Additional Information
Once in a lifetime opportunity to interact with an ENDANGERED species. Citrus County FL, where the Crystal River is located, is the ONLY location in the entire USA that you are LEGALLY allowed to have interaction with manatees in the wild.
Wetsuits are available for rent locally ($10.00) and act as an excellent buoyancy aid.
Clients are encouraged to wear their swimming outfit underneath their morning clothes to aid in quick departure out on to the Crystal River.
Crystal River is lucky to have a group of approximately 80 manatees that stay all year round. During the colder months, an additional 300 more join them! The constant 72-degree (F) temperature of the spring-fed river and abundance of underwater plant life make it the perfect habitat for the manatees.
The manatees in Crystal River are wild animals and, as such, we are unable to guarantee interaction. However, our expert Coast Guard-certified boat captains will do everything they can to make this happen.
RELATED PRODUCTS
Manatee Season!
Round Trip Transportation from Orlando
Guide Pontoon Boat Adventure on Crystal River
Homosassa State Wildlife Park
Airboat Ride
Breakfast and Lunch
Manatee Swim- Self Drive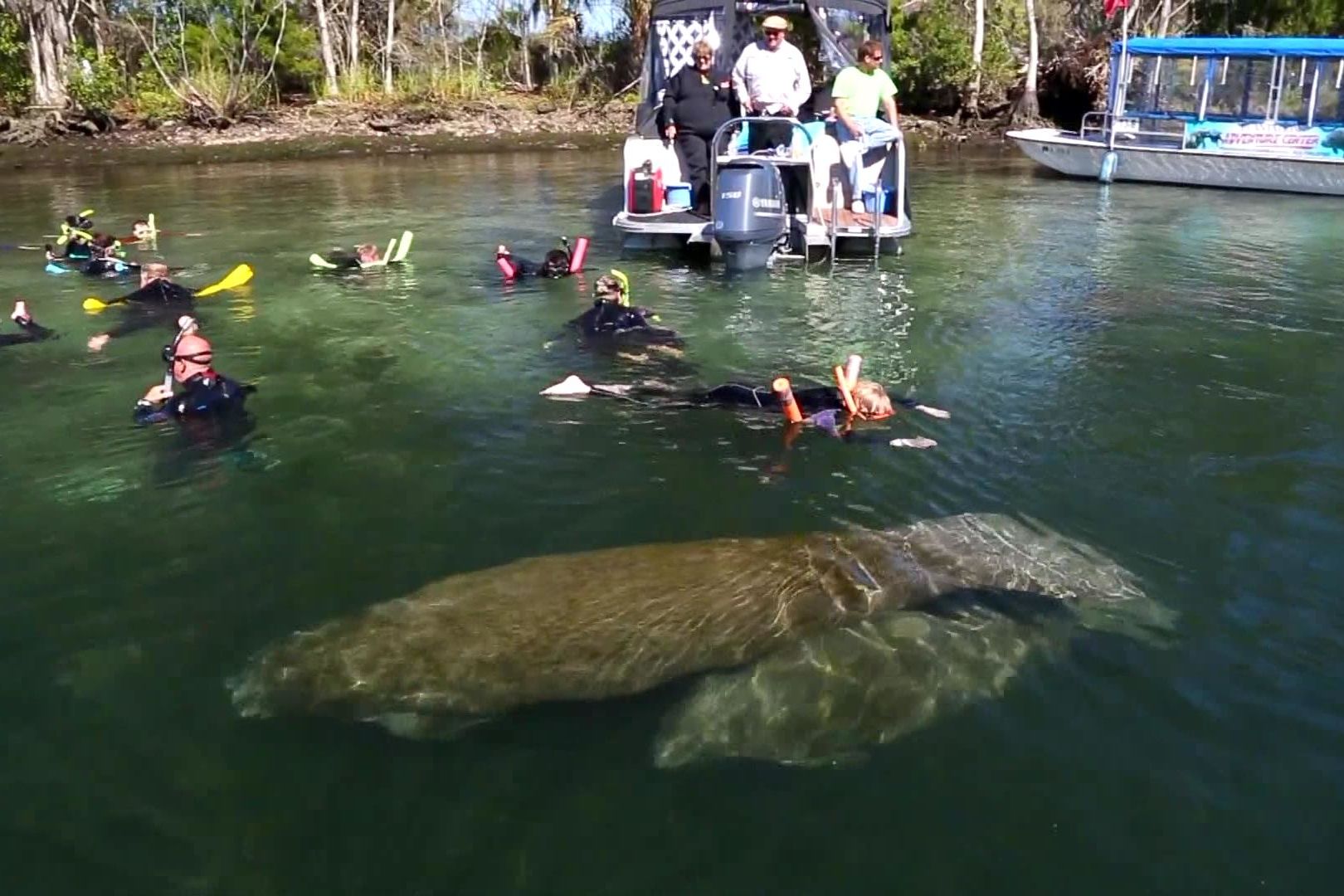 Back to Checkout